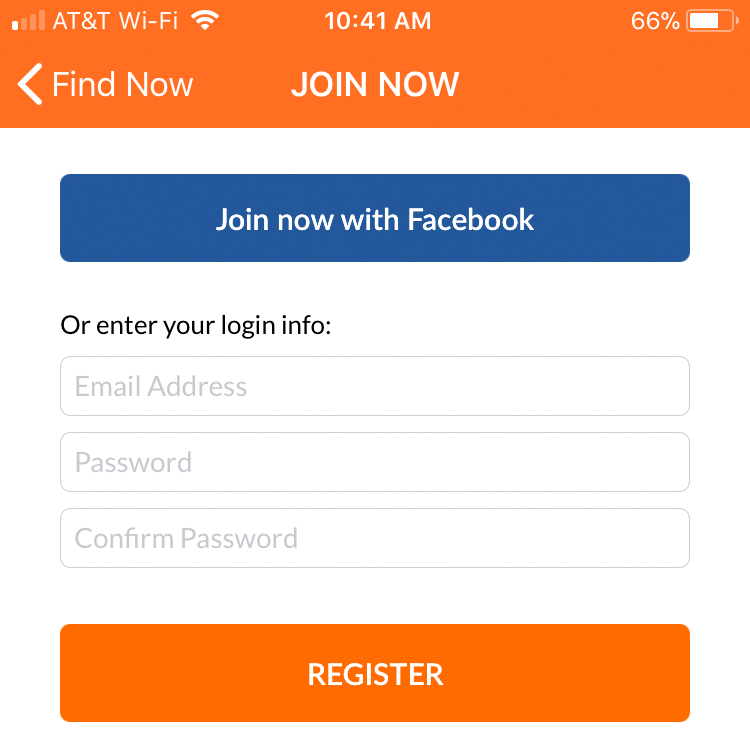 1. Log In
From the app's welcome screen, you can sign up for ServicePair with an Email Address or Facebook. If you use an email address, you'll also need to enter a password.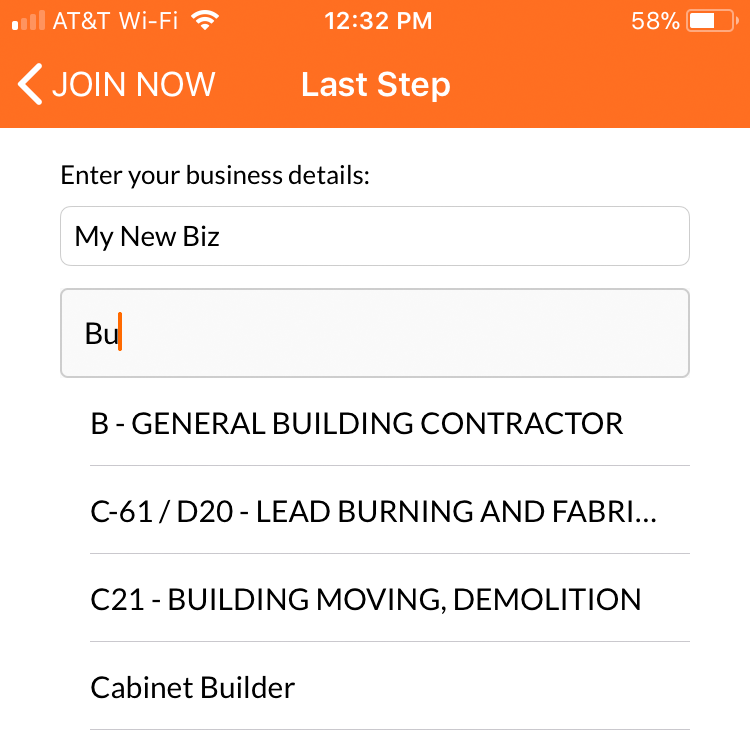 2. Add Basic Information
The second screen has the basics of your business. The first line is the name of your business. If you are an individual you can just use your name.
The second line is the your Business Category. Start typing and you'll get an auto-populated list.
If you are a licensed contractor, select your California State License Board (CSLB) license type. After basic registration, you'll be able to add more categories or license types, using our Profile Wizard.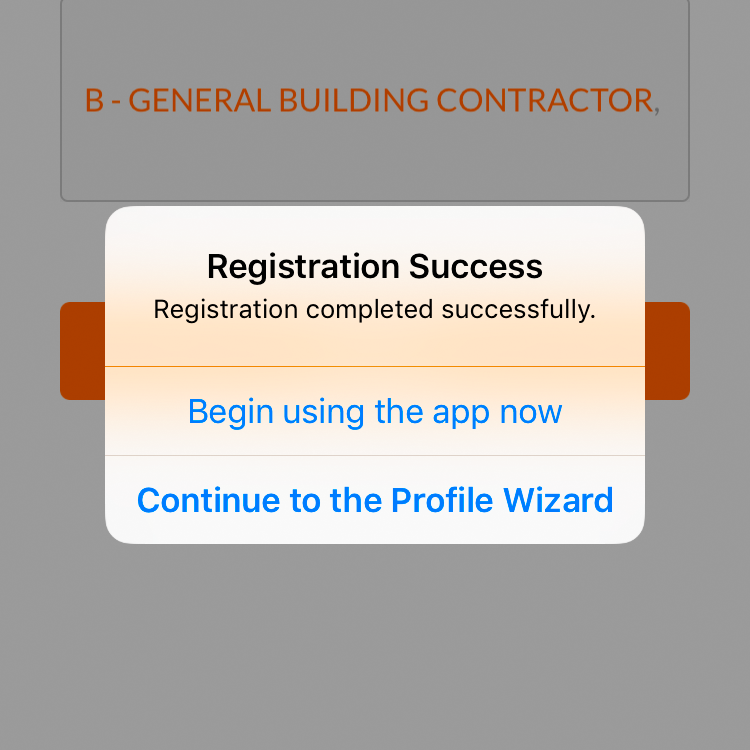 3. Confirm Account
The next screen gives you the choice to go directly to the app or use the Profile Wizard.
*Note: Please check your email for confirmation and verification. If you did not receive email, please check your Junk/Spam folder. If you need further support,
please contact us by email: support@servicepair.com